Are you a contractor, or home owner and want to protect floors from damage during construction or remodeling. Flooring is expensive to replace, both in material and in time. Save time and money by doing it right, and protect the floors when doing any kind of construction and remodeling. It is better to be proactive and protect the flooring than to risk damage that costs you time, money and possibly reputation! Our Corrugated Cardboard Rolls offer many benefits.: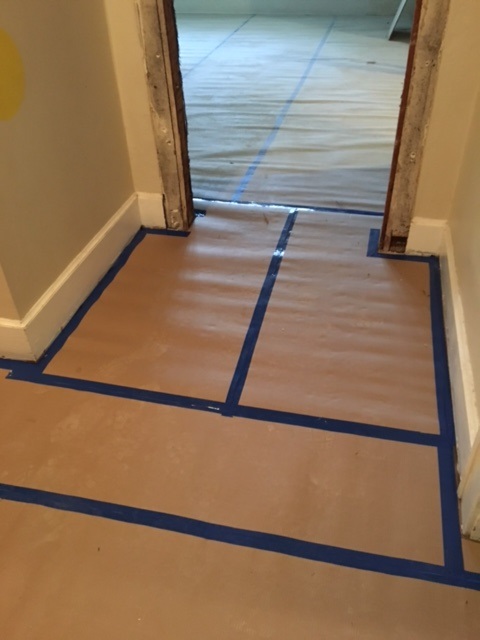 1.) It protects Hardwood and Tile Flooring from scratches, dents and dings. Think dropped tools, ladders dragging across floor, etc
2.) Protects flooring from dust, dirt, grime that may be tracking in on boots and shoes, and also from dust caused by construction. this covers all types of flooring, Tile, Wood, Carpet, etc
How does the Corrugated Cardboard work? It comes in roll form. In roll form it is easy to transport, and layout, and store when done. When done the cardboard can be rolled back up and saved for the next job site or project!
All rolls are 250 ft in length. We recommend B-FLUTE, as it is easier to work with. There are many widths available, the most popular for construction are the larger widths, 36", 40", 46" and 48". This means fewer rolls, fewer seams, and less time to put down. Roll out the length you need, and cut with a razor knife or scissors. Place flutes or "waves" down. The flutes are what offers protection from dropped hammers, drills and other tools. The flutes are raised, when an object is dropped onto the Cardboard, the flutes absorb much of the energy from that falling object. Would you rather a hammer, drill, or other heavy tool be dropped on the bare floor, or even a floor only covered in plastic, or paper? Or would you like the added benefit of cardboard that cushions the blow?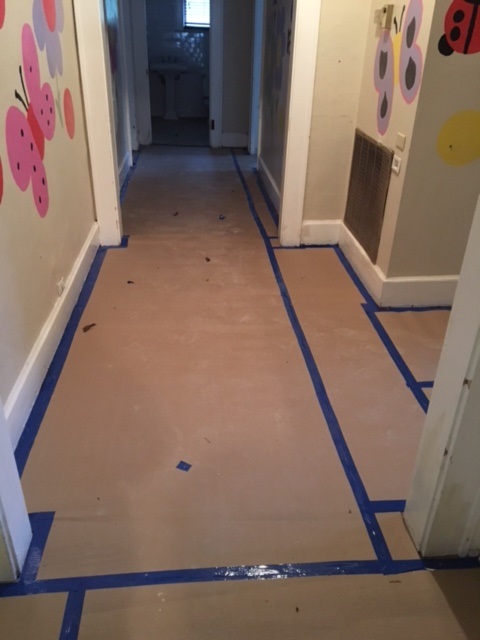 For more information or to Purchase the Corrugated Cardboard Rolls, Click here