Die Cut Gift Bags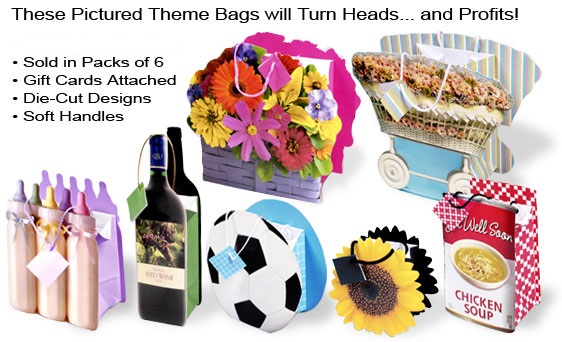 PRODUCT CLOSE-OUT ! FIRE SALE PRICING!
Limited Quantity
Themed Picture Gift Bags
New Idea in Gift Totes.
Unique Picture Totes for Every Occasion.
These Pictured Theme Bags will Turn Heads...and Profits!

*Sold in Packs of 6
*Gift Cards Attached
*Die-Cut Designs
*Soft Handles
NOTE: The manufacturer of these bags has closed and once stock is gone, we will no longer be able to restock. Be sure to order as many as you think you will need, because once they are gone they will not be offered again, anywhere.